MCN Global Education Council
The MCN Global Education Council consists of leaders who are amplifying the power of higher education to cultivate a new generation of ethical, effective, engaged leaders through the MCN's global network. These leaders inform MCN pedagogy, nominate student leader participation in MCN programming, and share best practices.
Members are drawn from our Millennium Campuses and more key partners. Members include the University President, administrative champion, and student government/body leader from each Millennium Campus. These leaders are invited to private calls each semester and a VIP Executive Track at the annual Millennium Campus Conference each fall.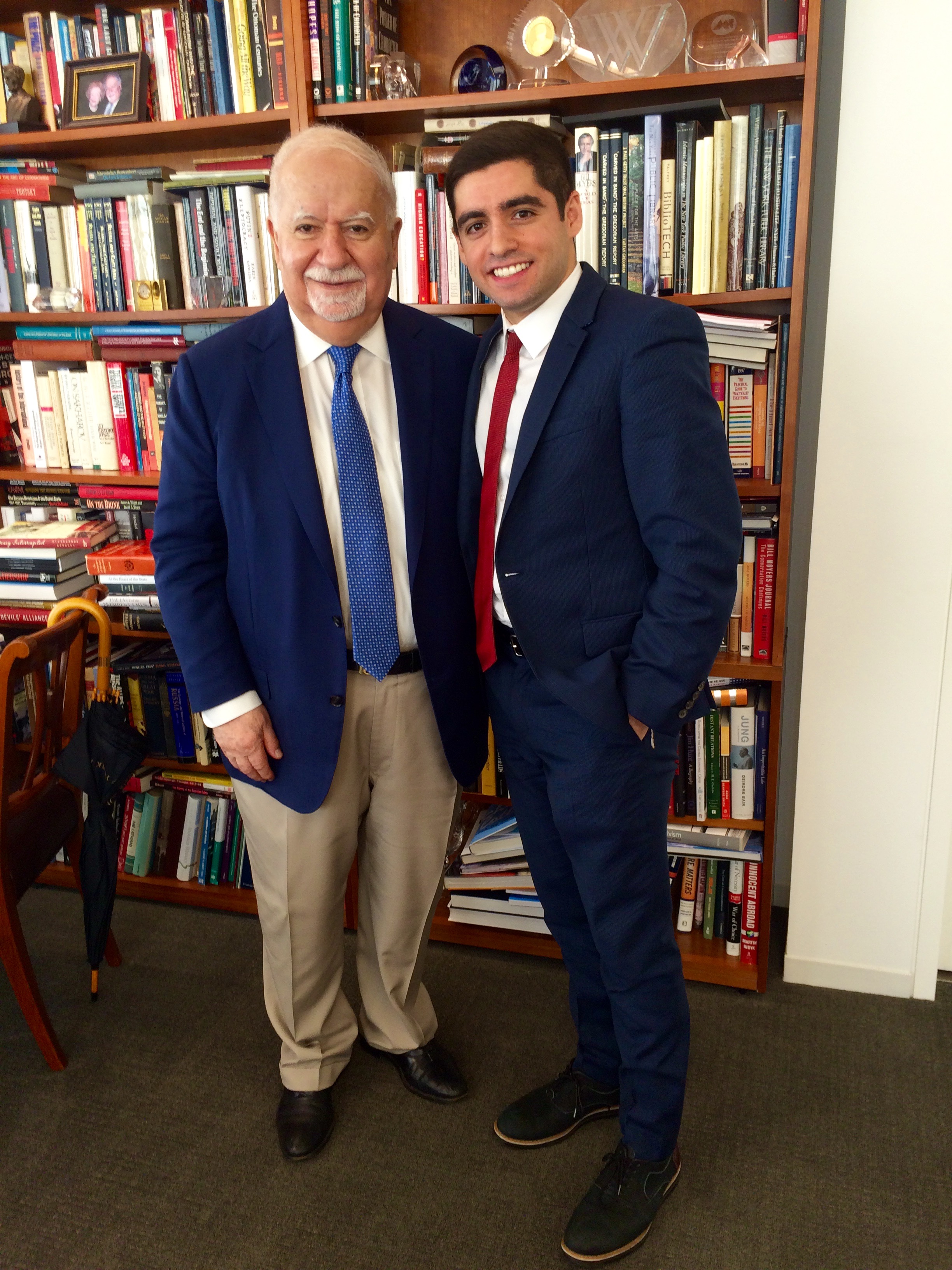 Dr. Vartan Gregorian (L) of the Carnegie Corporation of New York with Sam Vaghar (R), Executive Director of MCN.
Dr. Gregorian inspired the inclusion of student leaders on the MCN Global Education Council alongside university presidents and administrators; he cited a need for joint ownership in scaling this global network.